Upcoming Events
Here's what's coming up.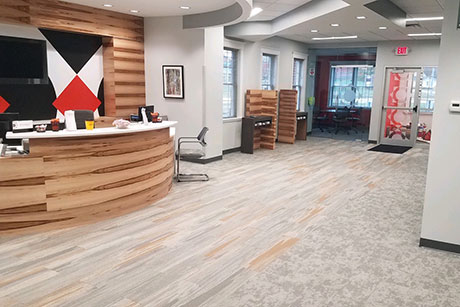 January 30, 2020
Medina Grand Reopening
We will be celebrating the grand reopening of our Medina Branch with the Medina Chamber of Commerce on Thursday, January 30th. Come celebrate with us!

Sharing Knowledge Overview: At Westfield Bank, we believe it's essential to exchange ideas and establish solid relationships in order to achieve success in today's high-tech, fast-paced business environment. This philosophy was our inspiration for developing the Sharing Knowledge Speaker Series. Join Westfield Bank officers and advisers, along with other Northeast Ohio business owners, for high-level, high-impact roundtable discussions that highlight best business practices and address top business challenges.
Sponsored Events
January 2020
Medina Homebuilders' Association Economic Outlook Presentation
January 21, 2020
Stow Munroe Falls Chamber of Commerce Business Awards
January 23, 2020
Wooster Chamber of Commerce Annual Dinner
January 25, 2020
Medina City Schools Foundation Pancake Breakfast
February 27, 2020
Medina County Economic Development Corporation Annual Meeting
February 2020
Brecksville Chamber Mayor's State of the City
February 2020
Canton Regional Chamber Annual Dinner
March 19, 2020
SBN Smart Culture Awards
March 2020
Greater Akron Chamber Annual Meeting
March 2020
Wayne-Holmes HBA Economic Outlook Presentation
March 2020
Summit County HBA Economic Outlook Presentation
March 2020
Stark County HBA Economic Outlook Presentation
April 2020
Massillon WestStark Chamber of Commerce Annual Dinner
April 2020
Akron Roundtable Luncheon
April 2020
Wadsworth Chamber of Commerce Business Awards
May 28, 2020
SBN Smart Business Dealmakers Conference
May 2020
Canton Chamber Business Excellence Awards
May 2020
Cleveland Financial Managers Economic Outlook Presentation
May 2020
Greater Akron Chamber Business Excellence Awards
June 2020
Brecksville Home Days
September 2020
SBN Smart Women Conference
October 2020
SBN Cascade Capital Business Growth Awards
October 2020
Polsky Humanitarian Award
October 2020
Medina County Business Awards
October 2020
Leadership Akron Lieberth Award
October 2020
Wayne County Economic Development Forum
November 2020
Greater Akron Chamber Economic Forecast
November 2020
Wooster Window Wonderland
December 2020
Wayne County Economic Council Investment Renewal
December 2020
Wayne County Small Business Awards