New and exciting possibilities for the future are emerging from the foundation of what came before.
At Westfield Bank, we believe our customers should expect more from their financial institution. Our focus is to become your trusted partner, dedicated to meeting your financial goals. You can expect a clear vision from us, as we work to earn your trust and provide personalized service.
We continually meet the goals we set for ourselves, which we believe will prepare us for meeting future challenges in the banking industry. We already know that we can expect to see shifting customer behaviors, regulatory oversight changes, more influence from big data and advanced analytics, economic expansion and contraction cycles, and more rapid technological advancements.
Rapid technological advancements have already transformed "money" from a paper-based medium to an electronic one. In addition, the growing use and expanding capabilities of mobile devices and mobile applications will further transform banking interactions. As more of our customers choose mobile-based applications, our physical locations serve less as sites of day-to-day banking transactions and more as resource centers, where we establish new relationships, assist with the loan application process, and provide advice on specific banking needs.
Looking forward, Westfield Bank is poised to accomplish our future goals in an environment that will continue to evolve at an accelerated pace. We will continually enhance our capabilities to incorporate these evolving technologies to meet and exceed customer expectations. 
Expect more from your bank.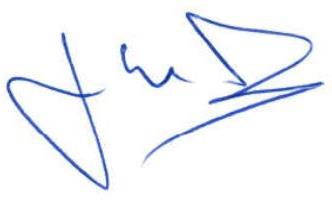 Jon W. Park
Westfield Bank Chairman & CEO